Discover How to Create a Workback Schedule to be More Effective in Your Business Operations
The Workback schedule is a powerful tool for managing projects that lack specific details. It allows you to set deadlines, assign tasks, and track the progress of each task on an ongoing basis so that deliverable are still completed on time. You can use workback scheduling for any project you are working on. It allows projects to get off the ground faster while being guided throughout their duration. This technique can make tackling new tasks or completing old ones done more efficiently.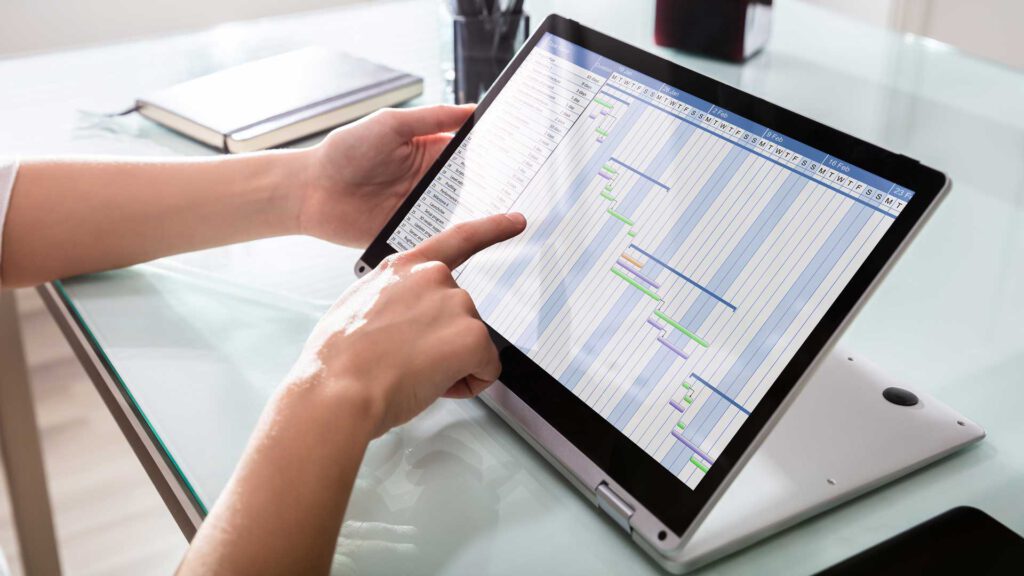 So, let's discover how to create a workback schedule to be more effective in your business operations.
1. How Can You Create a Workback Schedule?
To create workback schedules, you usually reverse engineer a project's schedule. You need to know the project start date and due date and reverse the order. You may easily create a workback schedule template on a spreadsheet, an Excel form, or a project management tool like Trello, Asana, Jira, Monday, Clickup, or Zentao.
2. Why Do You Need a Workback Schedule?
A workback schedule is a great way to avoid missing deadlines. It helps teams stay organized and on top of their game so that they can complete all tasks by the deadline with no problems. Chasing deadlines could lead down an unproductive path that might result in low-quality results.
3. The Key Benefits of a Workback Schedule
A workback schedule is a flexible tool that allows project managers to plan their time and resources more efficiently. Because it's designed as an end-to-date resource, the dates will always be in sync with what you need for your upcoming projects.
4. Organize Your Deadlines, Streamline Production And Remember Tasks' Due Dates
The best way to finish a project is by doing tasks with solid due dates and strong outcomes. If deadlines are missed, have ways of making up for them so that there won't be any problems in future projects when working on task completion time management.
5. Have Your Work Reviewed And Double-Checked By Your Teammates
After putting together your schedule with the team, review it and make sure all data is valid. Detailed double-checking can help you move faster to deadlines. The plan and deadlines should be approved by members along with the project deliverables before commencing the project.
6. When You Should Use a Workback Schedule
Missing deadlines is still possible if left unchecked, especially if there's not enough time allotted between each milestone. Workback plans allow teams that have already completed half their task but still need help, to get more resources as needed. This way, everyone finishes closely together instead of overtaking one another that may result in too much pressure on other members.
7. Workback Schedule Challenges And Risks
If you don't have a workback schedule template, it can be challenging to start with. There are other challenges for developing workback schedules as well. There's the problem of predicting how much time a certain phase requires, checking quality assurance metrics after completion (and adjusting accordingly), and forecasting possible issues that may cause delays in the timeline.
8. Don't Stick to Only One Workback Schedule Template
Most project managers would agree that the best way to be sure the team is on time with their first or last task is by automating some of the tasks to help streamline efforts. When applying the workback calendar framework, you don't want to stick with one template. You can use different versions or mix and match what works for the team.
If you want to be more efficient at managing your workload and getting things done on time (or ahead of time), having a workback schedule can help make sure that everything gets finished as planned. Creating a workback schedule is an excellent tool for staying organized and on track in your business operations. What does it mean? A workback schedule has deadlines broken down into specific segments of time, so you can plan out the rest of your week or month accordingly.
If you are interested to learn more and increase your leads, you're just an email away.
Best Regards, 
Adebanjo Adedayo .B.
Founder & CEO at Cayene Hands – Your Business Growth Partner…
PS: you may also follow us on our social media channels.
Twitter – LinkedIn – Instagram – Facebook
Related posts