12 Common Digital Marketing Mistakes and Their Solutions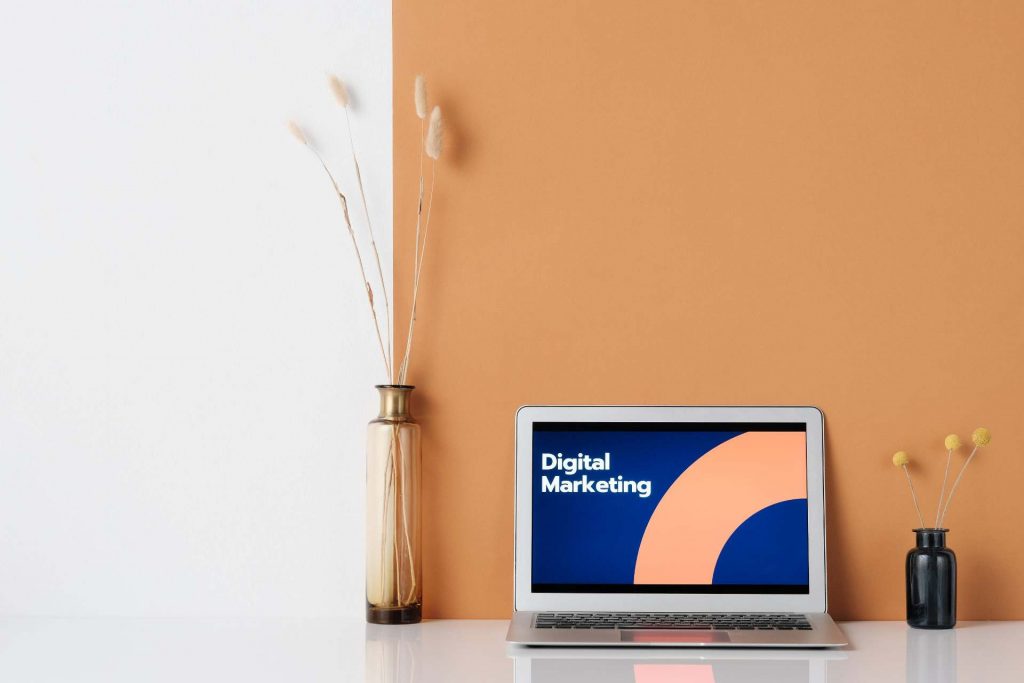 The digital market is constantly spreading its boundaries and is bent on eliminating the physical market. It changes with time, and situations like the COVID-19 have enhanced this market to an entirely new level.
Businesses have started developing their websites and promoting their products digitally. Gone are the days when digital marketing was an option; it's now become a necessity, a compulsion.
Digital marketing is here to stay, and in this highly competitive market, there is no space for marketers making mistakes in this process.
These business marketers must be aware of the blunders which should be avoided while making marketing plans to succeed in business.
Without further ado, let's discuss some generic digital marketing mistakes and their solutions.
1. Undefined goal
When you have an undefined goal for your business, you will face an issue in the marketing of your products. So how do you plan a marketing strategy without any goal in mind? Many business owners make this mistake, and hence their marketing efforts go haywire.
Example: You are into the garment business; you can't just pursue a common goal like "increase in sales." You need to make a goal considering the seasons and occasions, including the type of garments, and market accordingly.
Solution: Fix this error by evaluating your goals, i.e., whether they are qualitative or quantitative, performance-based, process-based, or time-based, and market accordingly.
2. Unaware about your target audience
Don't just crib about why your network traffic is low? Instead, dig out and find the reason for the same.
Are you aware that the target audience also plays a massive role in the success of digital marketing? A non-defined target audience hampers all your marketing efforts. First, it's necessary to know your audience, their likes, and expectations. Then, resolve their issues and highlight your product positives. When your marketing strategies are in sync with your audience, they shall reap excellent results by increasing sales and ROI.
Solution: Define your target audience (depending on varied factors like age, income, location, gender) by conducting surveys and promoting your products accordingly to get magical results for your marketing efforts.
3. Ignoring site security
This is a significant blunder that can affect your marketing efforts and sales, and business reputation. Customers are very vigilant when it comes to site security. They hate unsecured sites, which can expose their sensitive data to hackers, and hence they check out the site's security before making any transactions.
Solution: Install this digital security certificate named SSL (Secure Socket Layer) on your site, which displays trust symbols (HTTPS – (hyper-text transfer protocol secure) in the URL and a secure padlock in the address bar. This encrypts the data exchanged between your web browser and the client-server.
4. Ignoring web design & navigation
Your marketing efforts will ultimately lead your customers to your website. But if your website lacks attractive design, contrasting and soothing colors, device non-responsiveness, or is an unpleasant view to the eyes, it may instantly increase the site abandonment rate.
The same goes for navigation too. Complex navigation, bad links, wrong CTA settings, and difficulty in finding products on-site will negatively impact your marketing efforts.
Solution: Soothing colors and attractive visibility, responsive site for different screens, and user-friendly navigation will help in enhancing your sales and profitability.
5. Overlooking SEO
Never make the mistake of weighing the paid traffic on a larger scale than the organic searches. Since paid traffic shows fast results, marketers often make this blunder, which is fatal for their business. They tend to forget that this paid traffic is short-lived, whereas organic traffic (53%) and optimized sites for SEO tend to have a long-lasting effect on your audience.
Solution: Indulge in good SEO practices like updating your audience with regular blogs, newsletters, and site content to motivate them to come back to your site.
6. Inattentive towards social media
Social media (LinkedIn, Facebook, Instagram, Twitter) presence is essential to reach the masses. There are millions of people active on social media each day. Inactive social media accounts or not paying proper attention to social media may help boost competitors' sales.
Solution: Apart from posting regular product updates and launching new products, product promotions, and addressing customer issues on social media, personalized customer interaction and resolving their issues.
7. Never forget to trace your campaigns
You may have invested in multiple social media platforms and other marketing campaigns to advertise your products, but have you ever traced the success of these campaigns? Have you ever checked whether your hard-earned money spent on digital marketing is reaping the desired results or not?
Solution: Indulge in website analytics, ad network conversion tracking, CRM tracking, etc., by using the required tracking tools.
8. Absence of a blog
Content plays a huge role in digital marketing. Some marketers miss out on this pivotal marketing strategy which affects their business. Content marketing gives great results when handled efficiently. Don't create blogs just for gaining network traffic. Conversion of this traffic is also essential for business success.
Solution: Research your keywords, update your content and blogs regularly, proofread each blog before it's posted to eliminate spelling errors, personalize your content and share your content on various social media for promoting content in your marketing campaigns.
9. Ignoring competition
It's a grave error if you are not studying your competitors, their strengths, and weaknesses. Don't be so much involved in your strategies that you overlook your competitors.
Solution: Widen your eyes and conduct a SWOT analysis to know your business position amongst your competitors. Check out their social media pages, customer interactions, offers, etc., and plan your marketing strategies accordingly.
10. Ignoring call to action (CTA)
Many customers reach the shopping cart, only to abandon the same without making any purchase. There may be some reason for this action that needs your attention. Never ignore such cases since calling these customers back to action will also help in the success of your business.
Solution: Ensure that your marketing team calls up such clients and personally addresses their issues. You can also send an email enticing them with offers, thus motivating them to complete their purchase transaction. This move will not only enhance your sales but also help in building up a loyal base.
11. Missing on basic elements
The homepage of your site needs to be transparent and clear enough to keep a customer's stay for a long time. Improper placement of buttons, especially CTA, may tend customers to move to competitors. Site owners focus so much on blogs, content, and product advertising that they forget customer issues that affect conversion rates.
Solution: Ensure proper use of CTA buttons (contact us, read more, apply now, search, sign up, etc.) to ease customer navigation and motivate them to stay longer.
12. Missing "Contact Us" page
Don't shun your customers by refraining them with the contact details of your organization. They will have a suspicious feeling about your website and may never visit again.
Solution: Always add a "Contact Us" page that mentions your company's contact details, address, email-id, etc., so that the customers can reach out to you in case of any dissatisfaction. Ensure that this information is correct and updated in case of any changes.
To Sum Up: Common Digital Marketing Mistakes & Their Solutions
Apart from the above mistakes, low site speed, improper implementation of HTTPS, gaudy designs, errors in content, ineffective blogs, bad links, missing SEO elements, etc., also need to be addressed for implementing a powerful digital marketing strategy.
An effective online presence requires more than a website. It involves implementing the best SEO practices, active involvement in social media, and SSL encryption site security to get the best of your marketing efforts.
Resolve the above-mentioned digital marketing mistakes, if any, by fixing them, grab better organic traffic and rule your competitors.
At Cayene Hands, we do digital marketing on a daily basis for our own brand and for our clients. Don't get me wrong, we've done mistakes too. If you need help avoiding those mistakes and make the most of your digital marketing campaigns, do not hesitate to reach out.
Adebanjo Adedayo .B.
Founder at Cayene Hands – Your Brand Growth Partner…
PS: you may also follow us on our social media channels.
Twitter – LinkedIn – Instagram – Facebook
Related posts